Power Pack for 4 Post Car Lift
Designed for 115V AC or 208-230 AC single phase power.
230-400V AC three phase power is available for triple single acting power pack.
The unit includes a lift-hold-gravity lower function and each function is independently operated.
Power Pack for Scissor Lift
Designed for 110V, 220V (single phase) or 380V three phase AC power up/gravity down application.
In the off position, the unit holds steady.
Hydro-Tek brand wireless controller is optional.
A pressure compensated flow control valve keeps lowering speed constant regardless of load.

Power Pack for Dock Leveler
Hydro-Tek supplies various circuits of DOCK LEVELER system power units.
Typical circuit is that after powering the platform to its full height a sequence valve operates to redirect the oil flow to extend the lip.
The valve ensures the lip remain extended until pressure on the main lift arm has ceased.
Wing Body
4 Post lift
Tail lift
Scissor lift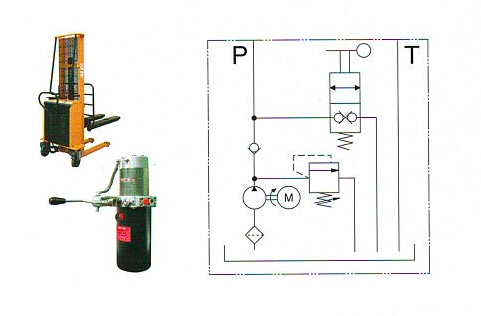 Stacker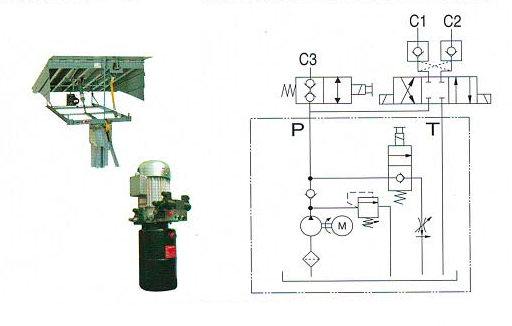 Dock leveler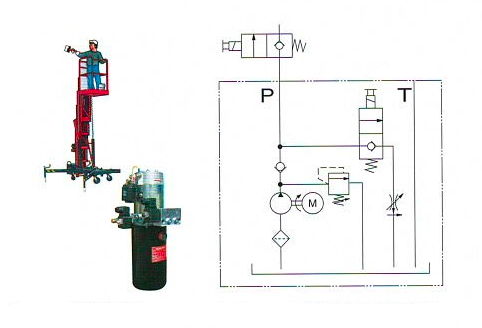 Man lift
Can press
Tippers
Conveyor